A night to go all out and wear the most extravagant gowns inspired by fantasy itself. I love this event as it really shows the true talent of fashion and it's designers that create these beautiful works of art that glide across the red carpet worn by the famous faces that have graced our homes on our screens. So let's get to the who looked the part and who didn't.
I love DVF I think she really gets the silhouette of a woman and how to design for it and this is no exception, I'm not sure it's what you expect for the Met Gala per say but it is a beautiful gown and Selena Gomez was the perfect candidate for it.
Ah Taylor Swift, I think Vogue's Grace Coddington is solely responsible for the big transformation of Taylor from the doe like curls to chic and sophisticated straight hair with bangs for her shoot of the coveted fashion magazine and thus she has attained a personal style. However this Oscar de la Renta dress though very beautiful didn't to the country pop star justice as the the pale color washes her out and the silhouette is wrong for her. What do you think?
As Kristen Stewart is the new spokesperson for Chanel it's only fitting she wear the designer
Lea Michele, in Altuzarra
Emma Stone,I think is one of if not my favourites for the night in a Thakoon dress, Miu Miu shoes and a Tod's clutch. The colour of this dress on her
Kendall Jenner, in Topshop
Charlize Theron, in Christian Dior
Blake Lively, in Gucci need I say more. She knows her body and what compliments her
Anne Hathaway, in Calvin Klein
Olivia Munn, in DVF. Ah Diane you have done it again this yellow dress is to die for.
Kate Bosworth, in Stella McCartney. Didn'y like this look as it reminds me of the 90s
Gisele Bundchen, in Balenciaga. This dress looks like a been there done that better dress on her. She wore a black Givenchy dress in 2012 and looked sleek n sophisticated and last year a black
Anthony Vacarello
dress. Firstly it's time to deviate from the black and secondly she looked to laid back
for the event.
Shailene Woodley, in Rodarte. Uhh all I can say is No.
The Queen of these events did not to disappoint

in Oscar de la Renta
Lupita Nyong'o, in Prada. I'm not sure about this ensemble as she has become a fashion icon overnight it her flawless decisions of what she wears on Red Carpet but..... I don'y know you decide. However she would be the one to pull this off.
Anna Kendrick, seems quite fond of J. Mendel as she's worn the designer numerous times to events,the dress is simple and elegant and sometimes less is more. She looks a lot like Tina Fey here, don't you think?
Naomi Watts was the epitomy of what the event is coveted for in Givenchy Haute Couture.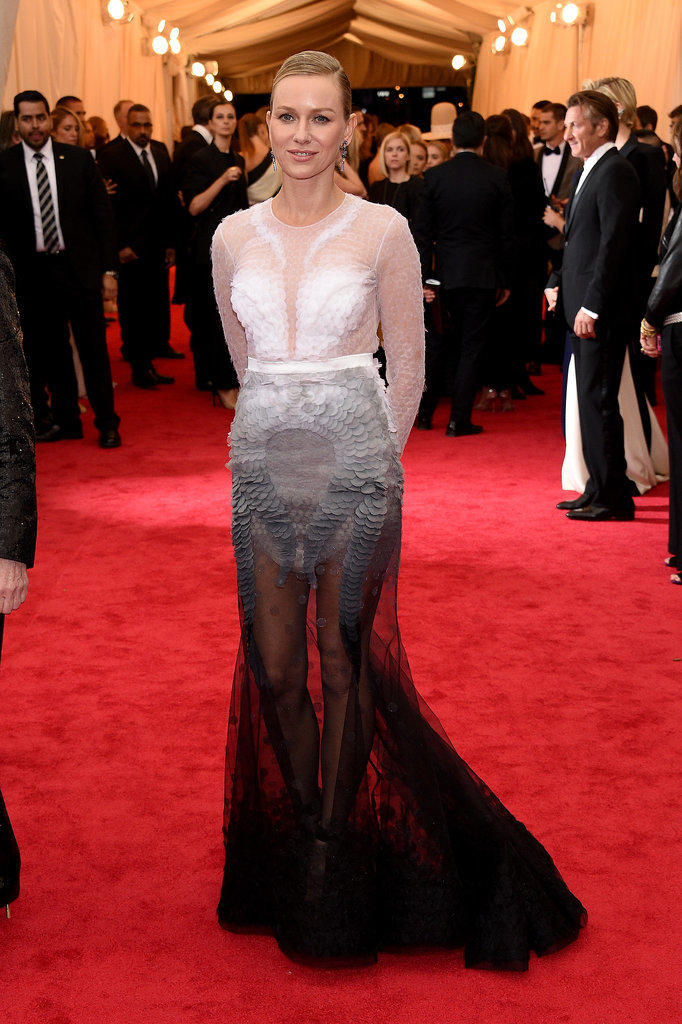 Emmy Rossum, in Carolina Herrera
Jessica Pare, in Michael Kors
Model Suki Waterhouse, in Burberry
Chloe Grace Moretz, looks youthful and chic in Chanel
Zoe Saldana, in Michael Kors