I always look forward to this event every year as it is one of if not the only event where the sky's the limit with fashion choices. I must admit I was a little disappointed this year, but fashion is taking a beating as head designers have changed over the past 2 years and well whatever other reasons unforeseen it was what it was. However,there were still a list of favourites that I'd like to acknowledge in their greatness.
Alexander McQueen's Sarah Burton didn't disappoint as Cate Blanchett looked phenomenal in this black Ostrich feathers.
Another favourite of mine was Leighton Meester and reason being that she is usually on the "not to do" list when it comes to styling and on this night I must say she went up on my list wearing this beautiful sort of champaign/nude coloured Marchesa.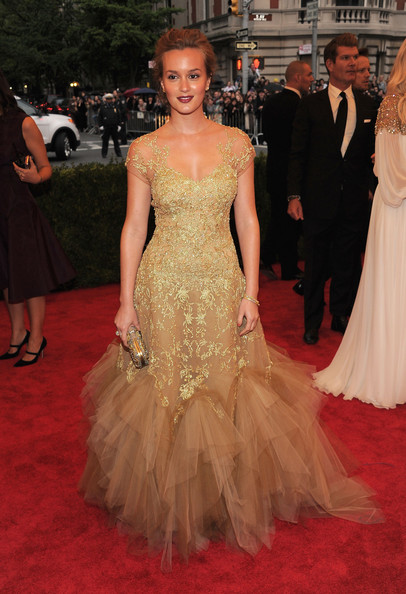 Diane Kruger wore this beautiful purple gown by Prada with ostrich feathers to the bottom of the dress which gave it such a dramatic feel, it was a little ill fitting to the top area but none the less gorgeous.
Kate Bosworth took a youthful fresh appeal to the night wearing a twist to the little black dress by Prada, which was completely covered in Ostrich feathers
Now don't get me wrong I'm not usually a fan of this designer but I have to give him the credit this time. Jessica Alba looked stunning in this gold draped dress by Michael Kors. She looked like a goddess and what woman doesn't want that.
Bright colours at these events always stay with me, but they have to be done tastefully and I must say quite a few celebs did this. My faves of the night with this particular style were Emma Roberts in Escada, January Jones in Atelier Versace, Katherine McPhee in Elie Saab, Ginnifer Goodwin in Monique Lhuillier and Emily Blunt in Calvin Klein.
And last but not least the handful that wore the elegant and sophisticated sleek look; Gisele Bundchen in black, beaded and belted gown by Givenchy, Rooney Mara a black lace belted dress also by Givenchy.
P.S: I don't care what anyone says but they are who they are and aren't afraid of what the media has to say and I love them for it so here's to Mary Kate Olsen in The Row, Rhianna in Tom Ford and Florence Welch in Alexander McQueen. Cheers to you.